Water Chillers
Achieving your desired water temperature during concrete production is just as vital in the summer as it is in the winter. Industrial water chillers from R.W. Martin Process Water are the best way to be sure that your operations can keep moving forward smoothly on even the hottest days.
Why throw money away on chilling your concrete with ice when you could use a much more efficient air-cooled water chiller? Our chillers can help you reduce your chilling costs by as much as 95%!
Make the difficulties of hot weather concrete production a thing of the past. Thanks to the design expertise of Sioux and Carrier, R.W. Martin Process Water can provide you with a versatile, customized, and cost-effective water chiller solution.
Cold Water at the Ready for Hot Weather Concrete Production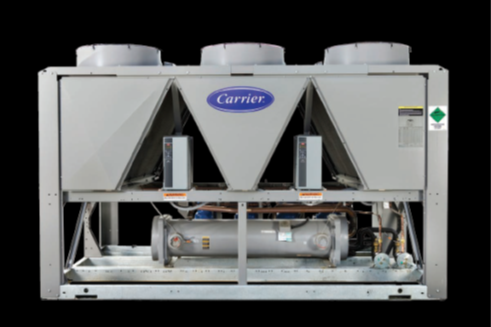 Water Chiller Features
Water chillers available as stationary or portable units

Chill water down to 40 degrees Fahrenheit or down to 35 degrees Fahrenheit with added glycol solution

Scaled for your unique requirements, with water chiller sizes ranging from 11-500 tons

Arrives completely assembled -- no field installation required

As always, you have access to parts and service support from the equipment specialists at R.W. Martin Process Water
Contact R.W. Martin Process Water Solutions