Steam Generators
Low pressure steam has a range of applications, from heating and thawing to cleaning and sterilizing. Steam generators from R.W. Martin Process Water will help you harness the power of steam to make your operations run more smoothly and more efficiently.
Through the Sioux Steam-Flo® Series of steam generators, R.W. Martin Process Water can address all of your steam needs with steam outputs ranging from 380 lbs. per hour up to 3,450 lbs. per hour. Most models are available with a choice of oil, propane, or natural gas burners.
We can also customize steam generators to meet your unique needs!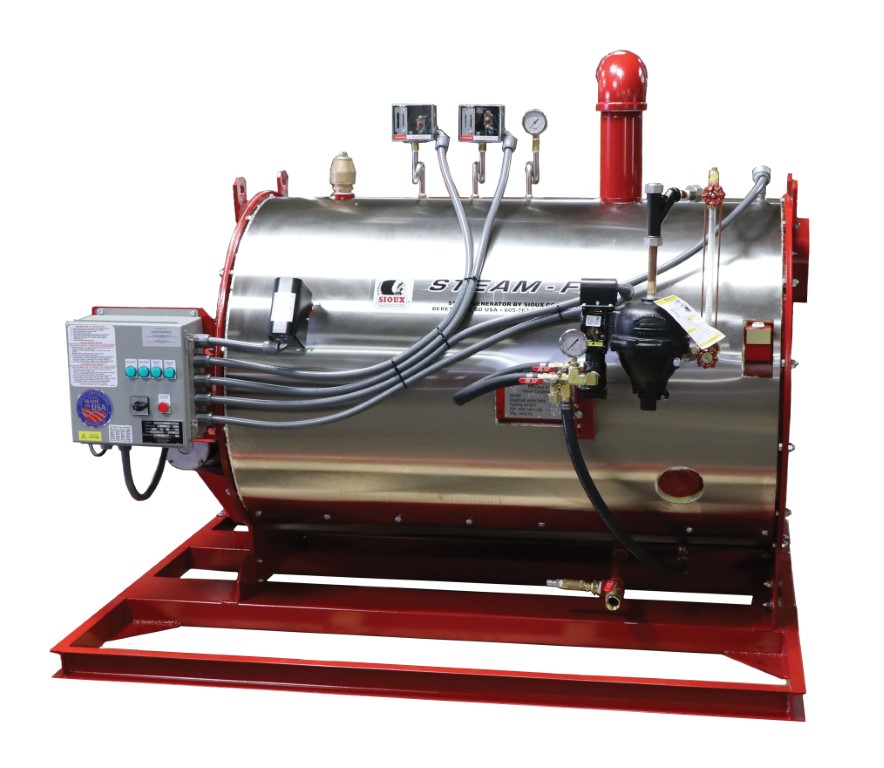 Steam-Flo® SF-20 Oil Skid Mount Steam Generator
Use Steam Generators for
Here is a list of just some of the ways you can utilize steam generators:
• Heating and thawing aggregate or accelerating the curing process in concrete production
• Pasteurizing soil and sterilizing planting containers at greenhouses and nurseries
• Cleaning the interior of railway tank cars and heating them to ease unloading of viscous materials
• Thawing and de-icing everything from lines and valves to tanks, well heads, and culverts
Solutions Available from R.W. Martin Process Water
Sioux Steam-Flo® Steam Generators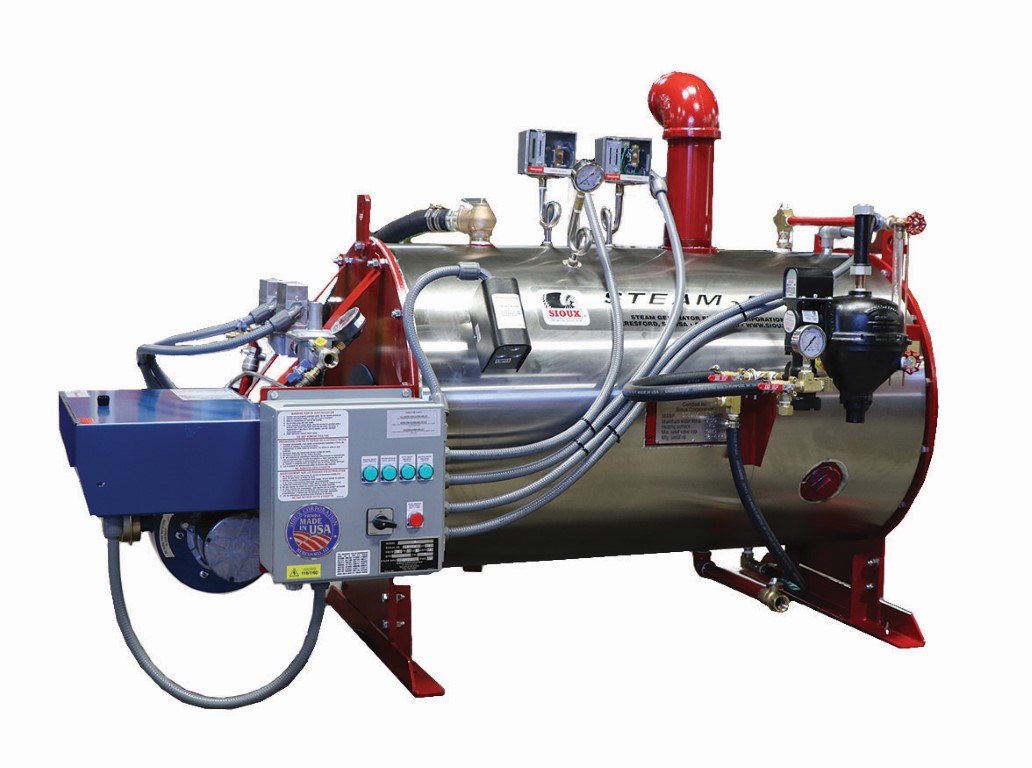 Steam-Flo® SF-11 Gas Heated Steam Generator
Steam-Flo® SF-11
11 Boiler HP

380 Lbs/Hr Steam Output

115V/1/60 Hertz, 4 Amps

Available with Oil, Natural Gas, or Propane Burner
Steam-Flo® SF-20
20 Boiler HP

690 Lbs/Hr Steam Output

115V/1/60 Hertz, 3 Amps

Oil Burner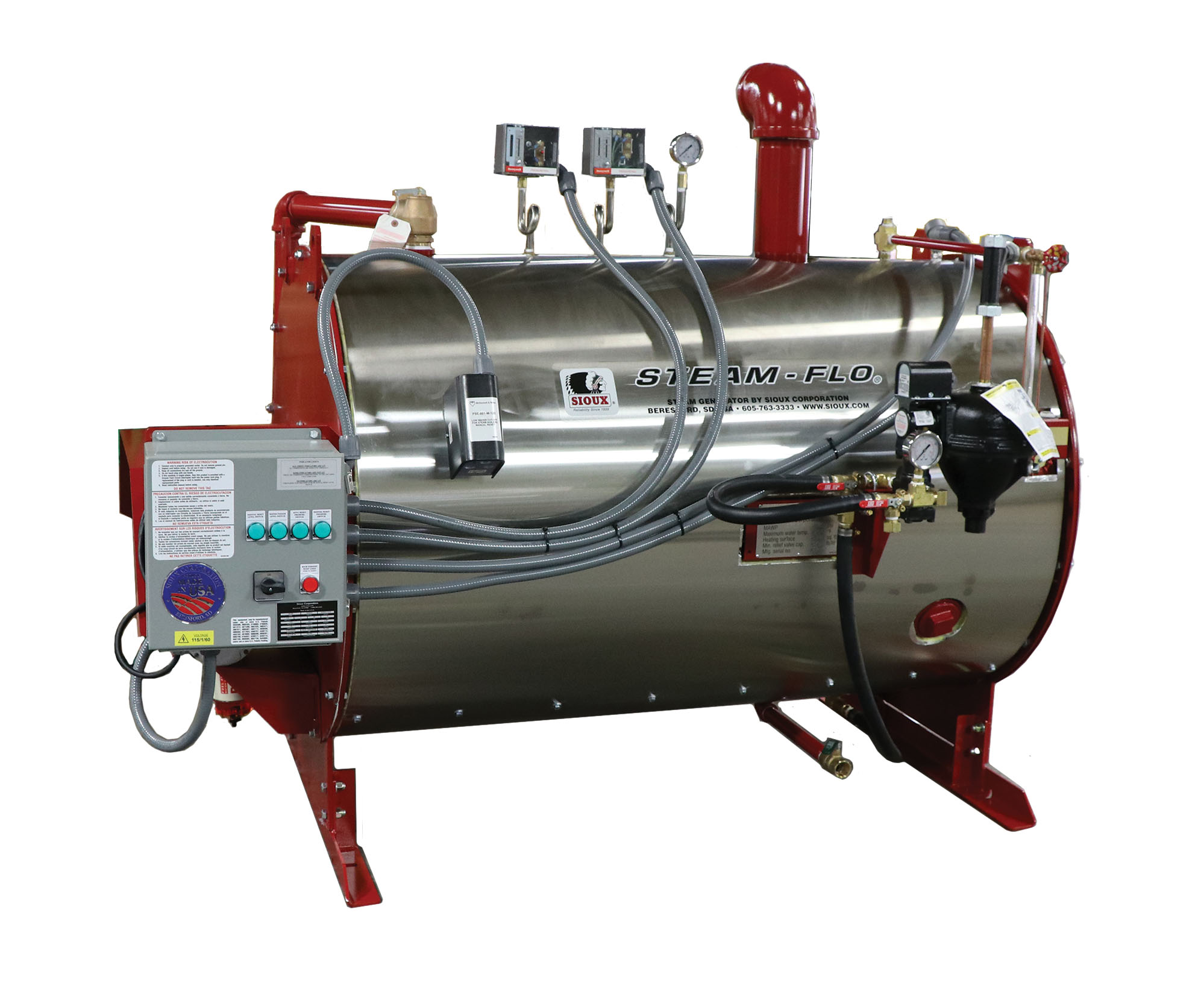 Steam-Flo® SF-20 Oil Leg Mount Steam Generator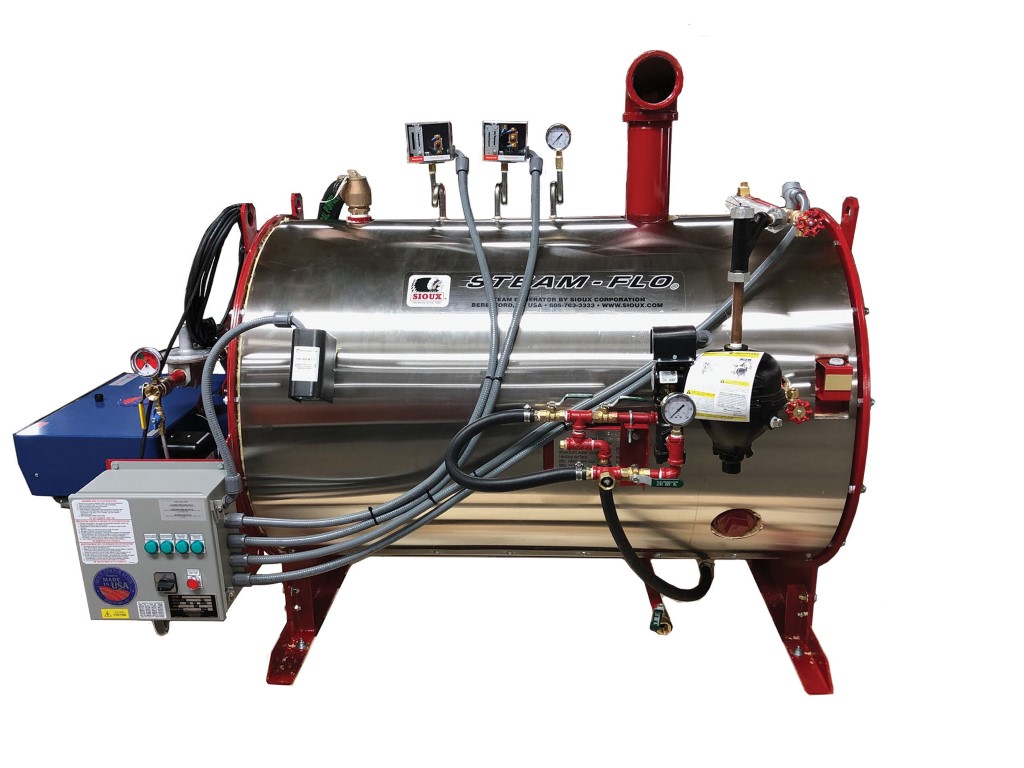 Steam-Flo® SF-25 Gas Leg Mount Steam Generator
Steam-Flo® SF-25
25 Boiler HP

860 Lbs/Hr Steam Output

115V/1/60 Hertz, 4 Amps

Natural Gas or Propane Burner
Steam-Flo® SF-50
50 Boiler HP

1,725 Lbs/Hr Steam Output

115V/1/60 Hertz, 10 Amps

Oil, Natural Gas, or Propane Burner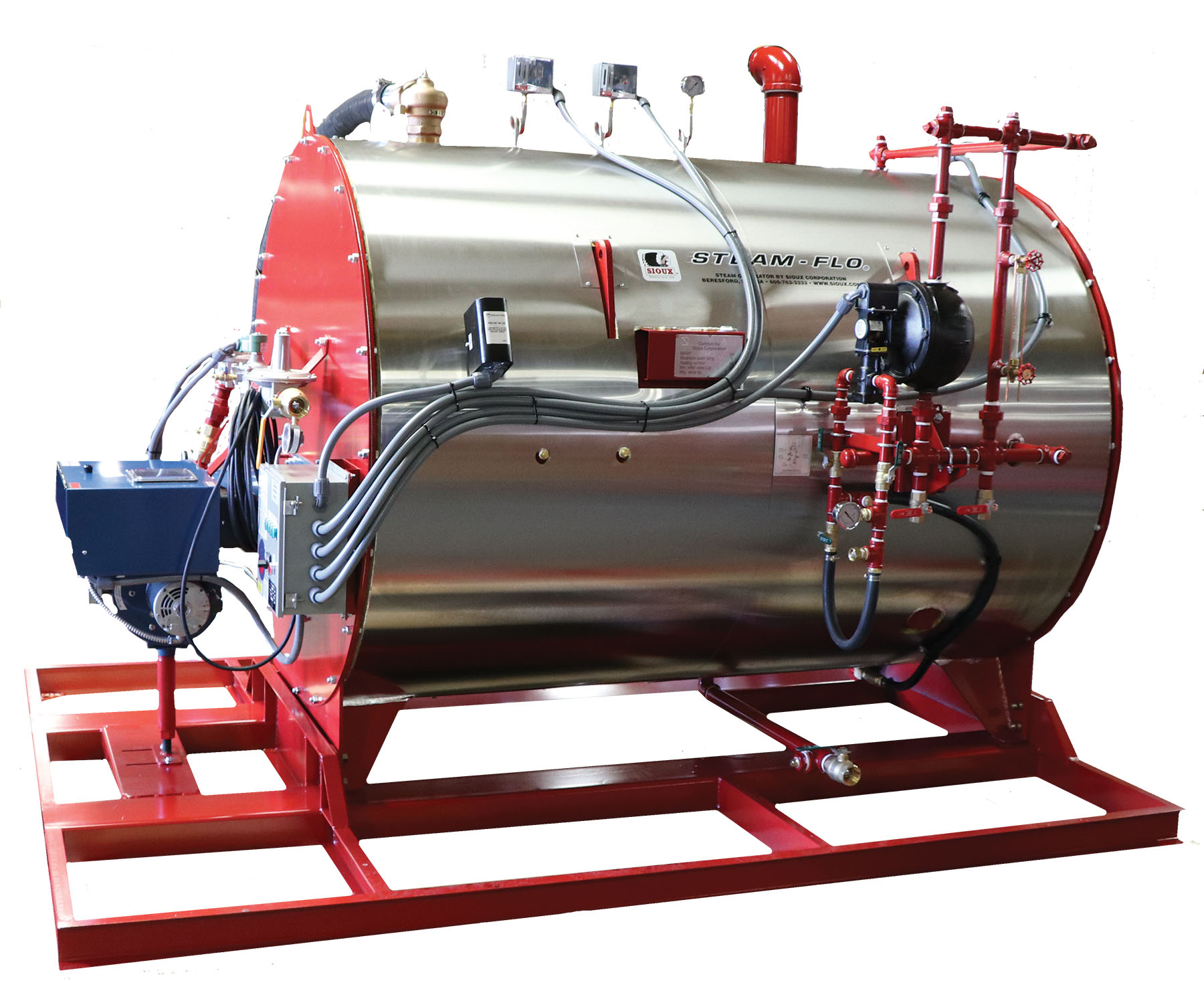 Steam-Flo® SF-50 Gas Leg Mount Steam Generator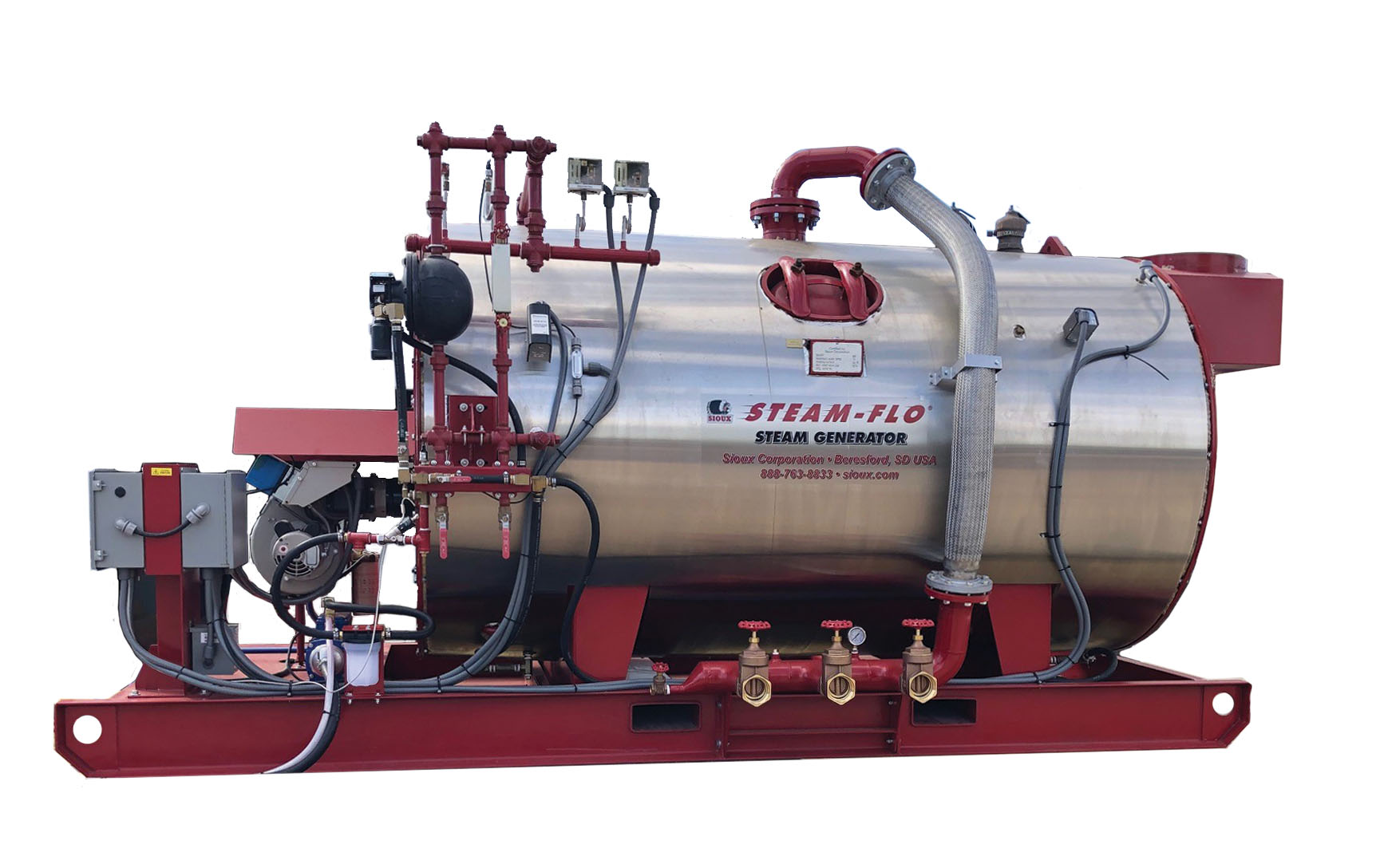 Steam-Flo® SF-100 Oil Skid Mount Steam Generator
Steam-Flo® SF-100
100 Boiler HP

3,450 Lbs/Hr Steam Output

230V/1/60 Hertz, 12 Amps

Oil, Natural Gas, or Propane Burner
Contact R.W. Martin Process Water Solutions