Direct Fired Water Heaters
Why choose direct fired water heaters? Because they give you up to 99% efficiency!
Hot water is an essential production component for many industries. Without hot water, nothing gets done.
If you're stuck waiting for water to heat up, that's wasted time and lost revenue. Getting hot water on demand, quickly and efficiently, can make all the difference for your business.
R.W. Martin Process Water has the solution to your hot water problem! We provide industrial direct fired water heaters to the commercial laundry, concrete, and food & beverage industries.
With a direct fired water heater, you'll have the hot water you need, when you need it, regardless of the season or the surrounding temperature.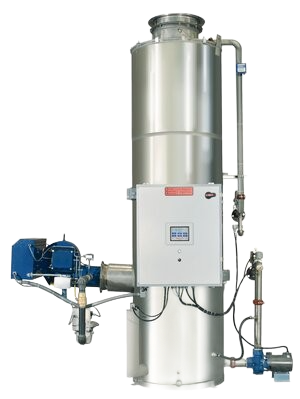 T.E.A. SuperHeater
Features and Benefits
• 99% efficiency
• Unique "Flow Distributor" — no spray nozzles — up to 254 gallons per minute (125° ΔT)
• Remote system monitoring and troubleshooting
• Customized touch screen interface
• Multiple stainless steel construction options based on incoming water quality
The Solution
Get Hot Water
When You Need It
Thanks to a Direct Fired Water Heater from R.W. Martin Process Water!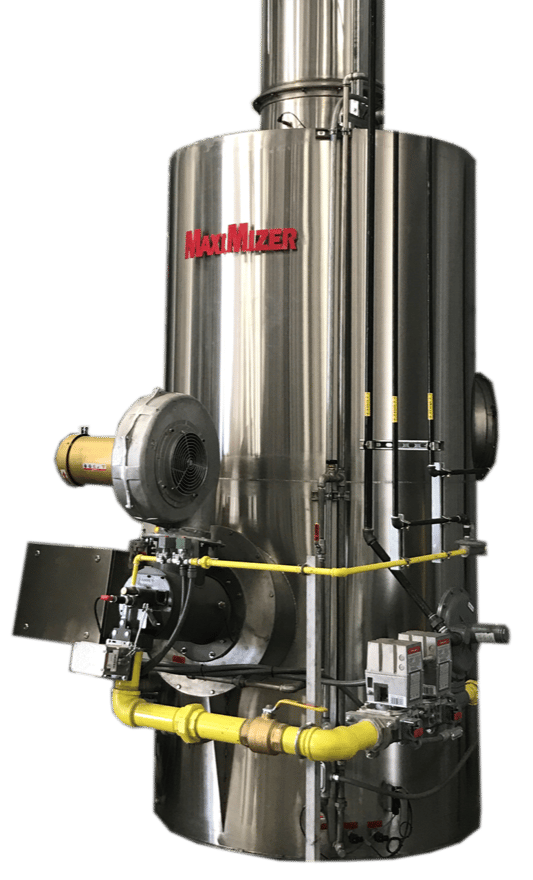 MaxiMizer Features and Benefits
• Produces Large Volumes of Hot Water Quickly, Up to 185° Fahrenheit (85°Celsius)
• Between 95% and 99.9% Efficiency
• 100% Stainless Steel Components, including Stack, Shell, Pumps, Burner Discharge Sleeve, Wetted Parts, Spray Nozzle
• Non-Pressure Vessel
• Natural Gas & Propane Fueled
• Sized from 750,000 to 30,000,000 BTUH
• Side-Mounted Burner for Easy Access
• Reduce Your Carbon Footprint: Use 30% Less Natural Gas and Choose a Low NOx Option
• Get a Custom Design Specially Equipped for Your Specific Application
• Includes Remote Troubleshooting & Monitoring
Applications Across Industries
Concrete Plants, Construction Sites, Indoor & Outdoor, Year-Round
Meat Processing, Poultry Processing, Dairies
Commercial Laundries, Hospital Laundries, Hotel & Resort Laundries, Prison Laundries
Automotive, Glass, Pulp & Paper, Textiles
Facility Cleaning, Beverage Bottling, Food Canning
Car Washes, Tank Wash Plants
Contact R.W. Martin Process Water Solutions